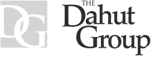 Henry Dahut, attorney, author, facilitator, and brand-marketing strategist, consults with AM-Law 500 firms on brand formation and strategic messaging. Dahut has been a special advisor to the State Bar of California, Law Practice Management and Technology Committee, and has been a member of the California State Bar since 1986.

Dahut is actively developing law-school courses that build skills in areas such as client-centric counseling, formation of value-driven professional identities, law-practice management, and professional ethics.



Whether you're considering developing your firm's brand or seeking new ways to market your firm's services and resources, we invite you to start the conversation by contacting us today.


Henry Dahut
Dahut Group
8715 W. Hwy. 71, 9308
Austin, TX. 78735


213-793-8655

Please give us:

Copyright © 2017 Henry Alan Dahut. All rights reserved.